So, you just got engaged and are excited of finally getting married. But don't drop down your guard just yet because the story is not over. You might be ready to get married emotionally, but there are tons of things to settle to make sure your Big day. So here are 8 things you will need to settle 12 months before your wedding.
1.Telling your loved ones the good news!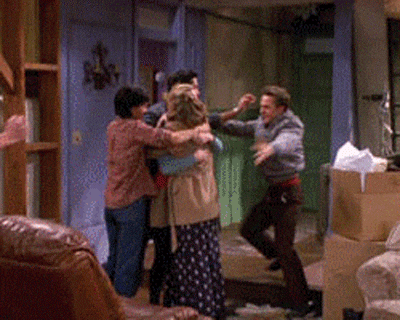 Pick a day to finally tell both your families and friends to meet and share the great news with them! I mean, it is your big moment! So share it with the ones you love!
2.Set a date for the wedding.
One of the first decisions that you have to make is to set a date and have alternative dates in mind to allow for the flexibility for the venue booking.
3.Set a Budget
Discuss with both of your families about the expectations, guests and budget. Discuss the size, style, location and scope of the wedding that you want. Weddings are meant to start your new life as man and wife with a bang, not give you a burden to settle after.
4.Create a binder
This is to store and organize your ideas, worksheets, receipts, brochures and etc. Collate all images you got from the internet and magazines, and even fabric samples, here so you are able to give your vendor or wedding planners a better idea of what you want for your wedding.
5.Hire a Wedding Planner
If you are planning an extravagant and/or big wedding, it is wiser to hire a wedding planner to assist you with the logistics and help you in planning your big day. Remember, the larger the event, the more things to account and check to ensure everything goes smoothly.
6.Decide on your Wedding Team.
Both of you need to decide on your groomsmen and bridesmaids early. This is so you are able to give them a list of duties and responsibilities to help you out with the wedding logistics. Telling them early is also polite as you are giving them time to mentally prepare for the day itself.
7.Visit and reserve potential wedding and reception venues.
It is important to start scouting and looking at suitable potential venues for your wedding and booking as early as possible! This is because during the popular months for weddings, (April, June, September, November and December) will tend to see most venues packed and already taken! So, plan early and avoid the disappointment!
8.Send out the "Save-the-dates".
Once you have a day and a venue settled, send out the wedding invitations as soon as you can. This will give allow your invited guests enough time to tell you whether they can make it or not or allow them to plan their life around the date so they do not miss out on your big day!
But what about the rest of the days leading up to the wedding? Well, we have created a list for you so you don't miss a single detail of your big day! Click here to print it now!
Rome wasn't built in a day and neither will your wedding. So plan early to avoid disappointment or mishaps!
Love,
Ideal Weddings.